Maori Party makes use of valuable position "and how!"
Despite a few knee-jerk claims that the Maori Party has sold out, it has not simply rolled over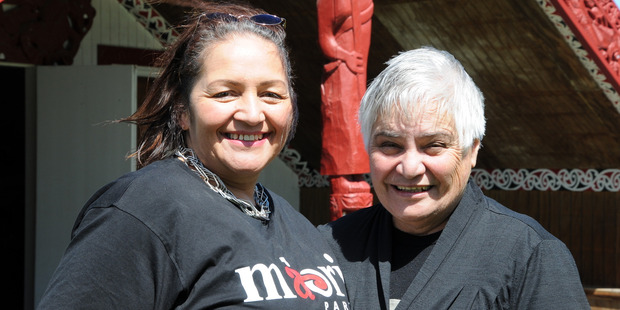 Bill English gave an important speech at Parliament this week about Maori and the state and self-determination.
The Deputy Prime Minister was speaking at the launch of a book – Crossing the Floor – about Maori Party founder Dame Tariana Turia.
It's about her life, including her split from the Labour Party over its response to the foreshore and seabed court case, the formation of the Maori Party and its achievements.
Turia's political journey is the stuff of legends.
The mutual admiration and respect between English and Turia was evident while she was in Parliament.
She had ideas, he had power. The admiration has not waned.
English talked about the 1957 Pulitzer-prize winning book by then Senator John F. Kennedy, Profiles in Courage, about acts of political bravery in the United States Senate.
English puts Turia in the same league, she being a woman, he said, with the courage to pursue a vision unchanged "through the dangerous jungle of partisan politics".
"We have stronger iwi, stronger whanau and a concrete understanding of rangatiratanga, a practical understanding, much more than just a protest slogan."
Turia, with a unique set of political and personal skills, had brought ideas to the heart of Government week after week. She had, he said, started to fundamentally change the relationship between Maori and the state. Quite some call.
But he should know because while Prime Minister John Key is the figurehead, English manages it through its various strands, be it social service delivery through whanau ora, constitutional aspirations, parameters of Treaty of Waitangi settlements or Maori participation in freshwater management.
One of the reasons English has been willing to embrace managed extensions of rangatiratanga is because he sees the alternative as being worse – a sense of victimhood and reliance on the state.
The trouble with having such a legendary figure as Turia as a party founder is for those who follow.
Turia's successor as co-leader is new MP Marama Fox, from the Wairarapa. She has huge amounts of energy and more so with the loss of 75kg in weight over two years. She is a sassy mother of nine and despite being a backbencher, has taken Turia's place on the ministerial committee on poverty.
Te Ururoa Flavell, who succeeded Sir Pita Sharples as co-leader, has had 10 years in Parliament. Unlike Sharples, he is a details person and has been putting his own stamp on the Maori Development portfolio, undoing some of Sharples' plans for Maori language and broadening reforms to allow Maori land to be harnessed economically.
But Fox and Flavell have struggled for profile this year of the kind that came naturally to Turia.
That is about to change.
They received more profile this week than the rest of the year put together for their support role in the next phase of National's Resource Management Act reforms.
Despite a few knee-jerk claims that the Maori Party has sold out, it has not simply rolled over to have its tummy tickled.
The Maori Party, which sees itself as the representative of the Treaty partner in Parliament, has been working closely with the Iwi Leaders Group on the bill and made a joint submission to National on what it wanted.
It has succeeded in blocking National's bid to give equal weighting to economic development as environmental protection.
It also blocked Nick Smith's bid to end the local government monopoly as consenting authorities " a plan based on Australian experience where some engineering firms are authorised to give consents.
However, fast-tracking or eliminating the need altogether for some consents will not be what the Maori Party is remembered for.
It is the concept of Iwi Participation Arrangements which have already raised the interest of treaty watchers in the rump of ACT and cries of separatism from New Zealand First leader Winston Peters.
Under the bill, every council within a month of being elected will be required to invite the relevant iwi authority to take part in devising an agreement about how they will take part in plans or policy statements of the council, including the vexed issue of water management policies.
It is intended to be a framework in which arrangements will vary depending on the interest and capacity of the different iwi and of existing arrangements.
The Government has firmly established policy that while iwi have (undefined) rights and interests in water, they are not ownership rights, that there is no generic share of water for Maori, that there will be no national settlement of freshwater claims " as happened with the pan-tribal fisheries settlement " and that iwi should be engaged in freshwater management processes catchment by catchment, iwi by iwi, not by means of a one-size-fits-all process.
The proposal will be a lightening rod for those who see any consultation with Maori as special treatment.
Without the proposal, however, the Government would be opening the door to the 1987-2003 era in which the courts effectively determined what New Zealand's Treaty relationship should be " a partnership " and what the Crown's obligations were as a result of that partnership.
If Maori have rights and interests in water but there is no vehicle by which they can be exercised, an iwi will test its rights in court, and the courts will give an answer which will almost certainly be less palatable to Peters and co than the current proposition.
The irony of Peters' objections to the Maori Party's plans for iwi participation is that were it not for him, the Maori Party would not have had the bargaining power to get it in the RMA bill.
Before Peters won the Northland by-election, National had the numbers with ACT to pass any RMA reform.
The Government wants to take back from the courts the task of fashioning Treaty obligations – with the consent of the Maori Party and the co-operation of the Iwi Leaders Group.
English effectively has the overview of extensions of rangatiratanga " what Maori aspirations are and how far the Government can go in meeting them without compromising democracy or alienating non-Maori.
With the bill going through Parliament the proper way, with no shortcuts, there should be plenty of time to find out where the undercurrents lie.
end.
Despite all the weasley words politicians, our PM and Maori alike say about water not belonging to anyone, having absolute control over our fresh water for, forever, might as well be ownership. It's exactly the same thing, just without title. And this is what the Iwi Freshwater Group is after by 2020. So the special rights offered to them in the new RMA legislation is just a beginning.
The document below is a Freshwater Iwi Leaders Group presentation. If you look on slide 10, you will see that one Iwi is negotiating a full transfer of Council powers, (over fresh water management), by 2020. We expect this to be the case in all negotiations held between Iwi and Councils on this issue.